27.05.2021
RECRUITING IN A GROWING ECONOMY - THE WAR FOR TALENT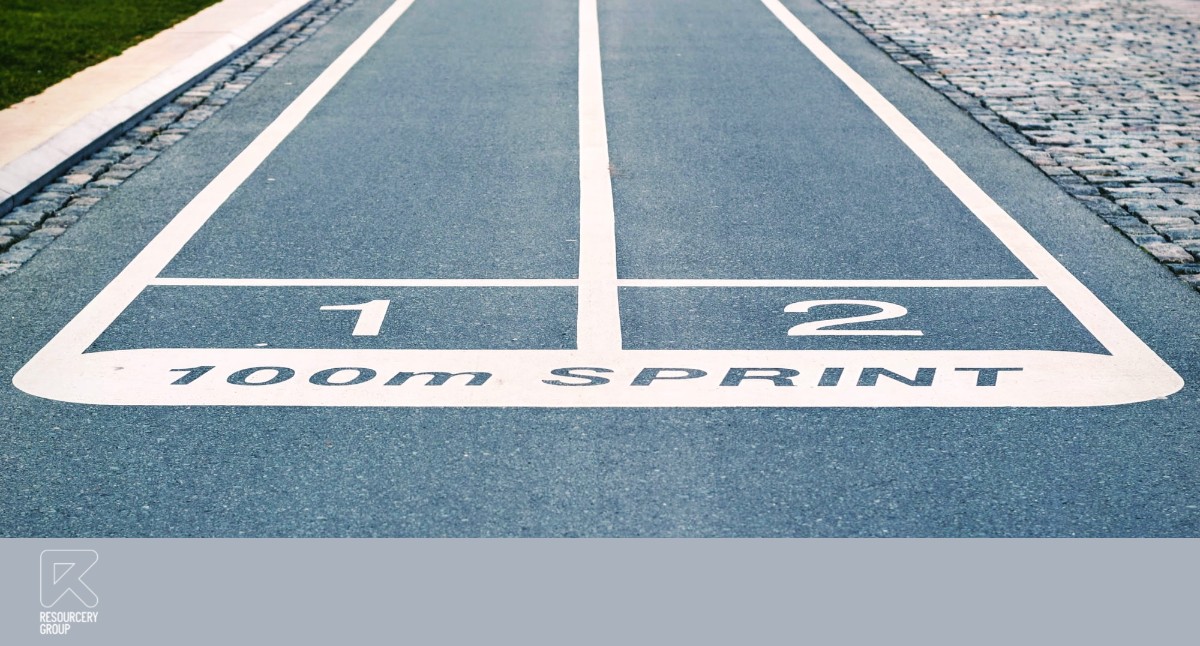 As we come out of lockdown and confidence returns, hiring and recruitment have come back on the agenda for many businesses. The job market, as such, is rapidly returning to pre-COVID levels. Unemployment levels will naturally follow suit. As we speak, demand is risks out-stripping supply at several levels in the job market.
With over 12 months of pent up demand unwinding, record GDP growth forecast, Brexit fears evaporating and the economy opening up we are entering, what appears to be, a goldilocks zone for recruitment - not too hot and not too cold. Perfect conditions for a resurgent job market.
As many businesses and business owners realise, now is the time to speculate to accumulate. Now is the time to invest in your business, to invest in people and bring forward plans to expand and kick-start growth. It figures that short-term supply issues may materialise, as the war for talent at all levels increases exponentially.
And this is where we find ourselves at present. Demand levels have been recovering aggressively since Q3 last year. Whilst there was a pause for breath during Q4, January saw a return to volume demand, especially in sub-£75k finance markets.
The transactional, part-qualified, newly-qualified and 1-3 year PQE markets have remained busy throughout 2020 and 2021 and, as such, we are beginning to see supply constraints and early wage competition/inflation for the best talent.
What we have become aware of since 2020, as businesses were forced to recruit and on-board remotely, is that recruitment processes have lost their way a little. In a bid to compensate for the lack of face-to-face interaction businesses have (naturally) introduced more layers to the process. We have seen a blurring of the lines between what constitutes the recruitment process and what is the on-boarding process. Often one morphing into another in an attempt to mitigate the risk of mis-recruiting in a pandemic.
More interviews. More stages. More decision makers. More cooks. More time. More spoiled broth.
These 'closed market' pandemic processes need to change. The market is opening up. Talent is moving quickly. Three and four (and even five) stage processes spanning weeks may be sensible when the outlook is bleak, cashflow is tight and the risks high, but in a recovering growth market, time is everything.
Slick, well mapped out processes, clearly communicated to candidates and recruiters and the ability to move fast and recruit pragmatically will ensure you hire the best people on the market quickly and steal a march on your competition.
As demand increases, reactive recruitment strategies are becoming redundant - advertising response rates are falling, LinkedIn approaches are increasingly failing to pull in the desired results, direct marketing and advertising are failing to deliver.
Proactivity is key.
Network recruitment, headhunting, long-term talent pipelining and mapping, relationship-led recruitment - these are the activities that help you identify, attract, recruit talent before the competition. Now, more than at any point in the last 3 or 4 years, you will need to lean on the expertise of a network recruiter such as Resourcery Group.
If you want to hire the best talent, now is the time to refresh your thinking, refesh your approach and refresh your processes when it comes to recruitment. Now is the time to reassess your recruitment strategy and your approach to talent pipeling. Now is the time to make sure you have a 'go to' recruitment partner such as ourselves.
If your business is struggling to attract the right calibre talent perhaps now is the time to give us a call.
For more insight into the wonderfully opaque world of Finance and HR recruitment, why not pick up the phone and speak to one of the leading professional recruitment and career consultancy businesses in the region, Resourcery Group. With a combined 60 years' experience and extensive network of contacts, we are confident we can add value to your career management, job search and the efficacy of your recruitment processes. Servicing the North West Finance and HR recruitment markets, we are interim and permanent specialists who provide a genuinely open and honest service to those willing to keep an open mind. Why not find out for yourselves at www.resourcerygroup.com or by calling 0151 345 9040.