01.03.2020
Q&A: INTRODUCING MARK THOMAS...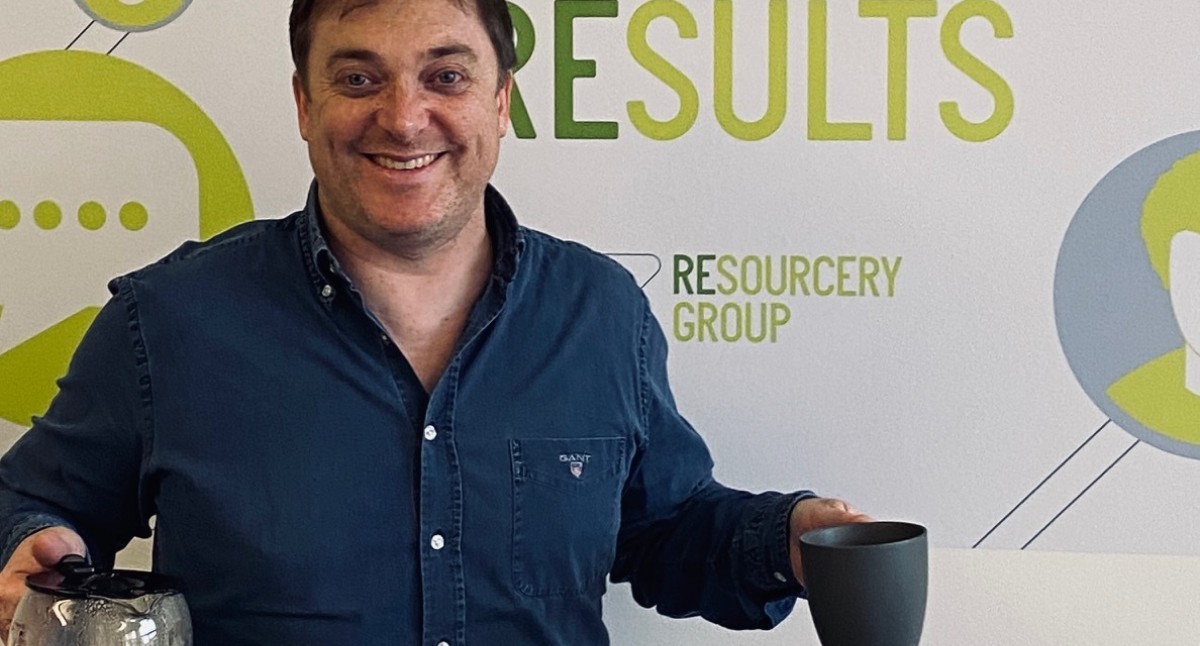 Resourcery Group are delighted to announce that Mark Thomas has joined the business as a Director. Mark will be working with co-founders and fellow directors, Josh Stirrett and Allison Hodgkinson, to help continue the success story of the past 4 years, growing the business footprint across the North West.
Prior to joining Resourcery Group, Mark spent 5 years at Page Group where, as a Regional Manager, he specialised in senior finance appointments across the North West. Mark has an excellent track record of placing senior roles in SMEs, Private Equity-backed businesses, large FTSE-listed clients, as well as Not-for-Profit and Public Sector organisations. Mark brings with him a wealth of experience in leading both interim and permanent recruitment assignments, as well as building and managing teams. We are looking forward to being able to draw on his expertise, knowledge and passion for finance recruitment in the coming years.
Prior to his career in finance recruitment, Mark spent over 10 years working for and partnering with local government and government-funded organisations to deliver enterprise, recruitment and employability solutions across the North West. He has previously delivered projects as part of the Work Programme, Local Enterprise Growth Initiative and Skills for Growth agenda building strong relationships with some of the region's largest employers.
Q: So Mark, welcome to Resourcery Group!
A: Thanks, it's great to be back in Liverpool working in the Accountancy & Finance market again.
Q: What have you been doing for the last 12 months?
A: I have had a great 12 months working in Executive Search supporting leading organisations across the UK with their succession planning, interim management and senior talent needs, as well as advising senior candidates on their career choices.
However, when the opportunity to work with Josh, Allison and the rest of the team at Resourcery Group arose, it was just too good to turn down. I'm happy to be back working in a market that I know really well.
Q: What made you choose Resourcery Group?
A: This is an easy one to answer! The opportunity to shape and grow a business, with autonomy, one that we can be proud of, freed from the constraints that hamper the responsiveness and innovation of the larger corporate recruiters I have worked for in the past. We've got a real chance to build something different!
I wanted to work with the best recruiters in the market and build a business having fun at the same time. Whilst we are all different and possess a range of complementary skills, we share the same philosophy on how people should be treated, how recruitment should be done; providing objective advice, taking a consultative approach and building long-term relationships based on trust.
It was also a big attraction knowing that I would be working with market leading recruiters and still have the opportunity to learn and develop at this stage of my career.
Oh and did I mention that the coffee here is fantastic!!!
Q: What's your impression of the Finance & Accountancy recruitment market at present?
A: The market is good in general. Yes, it is not without its challenges given the Brexit backdrop but confidence remains robust. We are experiencing lots of roles coming through in a good mix of businesses across the North West. The interim market has been particularly buoyant thus far and the year has certainly got off to a fast start. We have also seen some senior executive level roles come though which is also very encouraging.
I think the biggest single challenge in any market that is busy, and getting busier, is candidate availability and quality, particularly at a junior level. At certain salary levels, the market has become candidate driven with demand for newly qualified and 1-3 year post-qualified accountants is outstripping supply. This has, understandably, lead to wage pressure and we have seen a steady increase in salary levels across these markets and beyond impacting salaries to the 5-7 year PQE markets. As such, candidates at this level are more discerning than ever before and as recruiters it's important to be truly objective and to build trust and long-term relationships that will stand the test of time.
We are a network recruiter – we treat every person we speak to as a trusted connection and the business is built on mutually beneficial partnerships.
Q: Is there anything else you want to add?
A: I am just excited to get going, connect with my old network and grow this business! We have some exciting plans in place for 2020 and are looking to grow our footprint across the region. Expanding our offering, penetrating even deeper into the North West market and growing our network of connections means the next 12 months will be very exciting and challenging in equal measure! I may need lots more of that fantastic coffee!!!